The message is getting through – not all dogs want to be petted!
Today I was out walking with the dogs and two young girls came running over – I panicked thinking they were going to run up to my dogs and grab or hug them, but instead they stopped and asked "Hi mister – can we pet your dogs".  I must admit I was a little surprised but truly delighted that they asked permission.  I was then able to explain that they could say hello to Shadow, but that Misty wouldn't really like to say hello – she's just not into hugs or being petted by others.  They got down to Shadow's level and he went over to them to be petted.  I thanked them for being so polite and for asking for permission – they seemed happy and I suspect their good behaviour was reinforced – i'm confident that they will ask again in similar situations.
It doesn't always go this way with children and dogs, but it is so great to see that many do now understand that not all dogs like being approached.   So how should you greet a dog?
Ask permission from the owner!
Don't approach them – instead get down to their level side on and allow them to approach you.
Move slowly and don't stare at them.
Pet them gently and watch for changes in body language.
If the dog walks away – they've had enough so respect that.
This is an excellent resource from Dr Sophia Yin to help teach adults and children how to behave around dogs.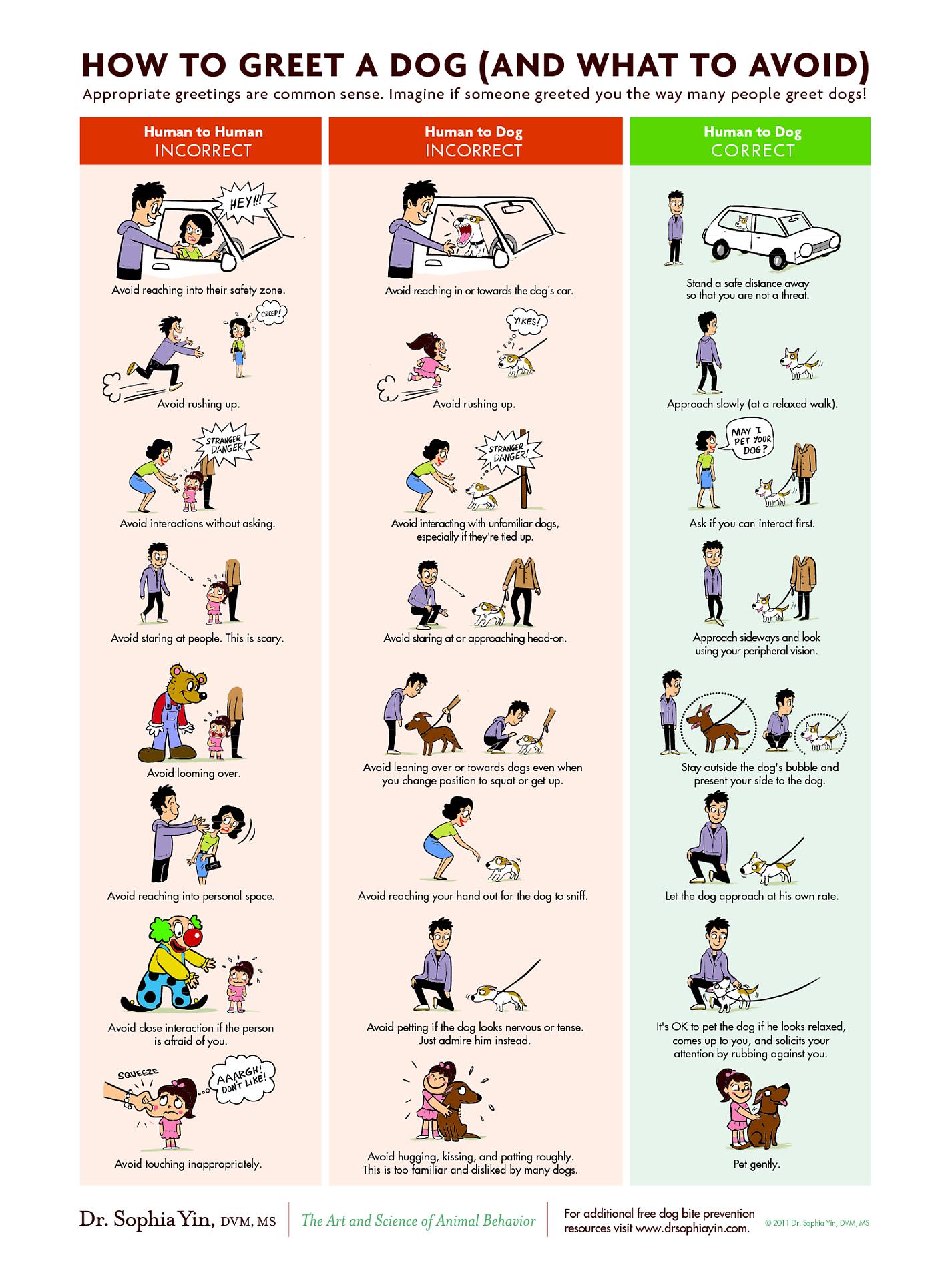 Please follow and like us: