Socialising (habituating) our puppies is one of the most important things we can do and starting this as early as possible is a must. A great way to begin is by joining a puppy class that you and your new best friend can enjoy together. Puppy classes help lay the foundations for a well balanced adult dog.
So what happens at puppy class?

Your puppy will get the opportunity to not only meet other puppies but they will also get to meet and experience other people as well. They will be taught important life skills but most of all have fun! Each week they will learn and practice new activities and owners will receive important information that can really help in the early stages of having a new puppy.

It is vital that you choose an appropriate class for you & your puppy to attend. Classes that deem punishment such as physical contact are not suitable and if you ever feel uncomfortable then chances are you in the wrong place!

Whilst it's important to get our puppies used to basic behaviours such as sit and down we also want to progress them to the next level. Some of the other activities we teach are:

Examples of what we
teach
Why do we Teach this?


Drop
Perfect for puppies that like to steal
our socks, shoes, remote controls – the
list could go on!
Go to bed
Great if you want to ask your puppy to
go to bed or a mat, especially if you like
to take your puppy out & about with you.
If they have a designated place to go to
where they can relax then it makes for a
pleasurable experience that everyone can
enjoy.
Food bowl manners
A must for those puppies who literally
cannot wait for the bowl to be set in front
of them. It also builds a little self-control!
Confidence around items
This allows our puppies to experience a
variety of objects not only through sight
& smell but under their paws as well!
We provide items with different textures
so puppy can gain confidence & enjoy
experiencing new things.
Come when called
Do you want to let your puppy off the lead?
If so then building a strong recall is
essential.
Walking nicely on lead
Teaching our puppies to walk nicely beside
us is so important especially if you have a
puppy that will grow into a big dog.
Nobody wants to be pulled down the street!
A walk should be a pleasurable experience
that both ends of the lead can enjoy.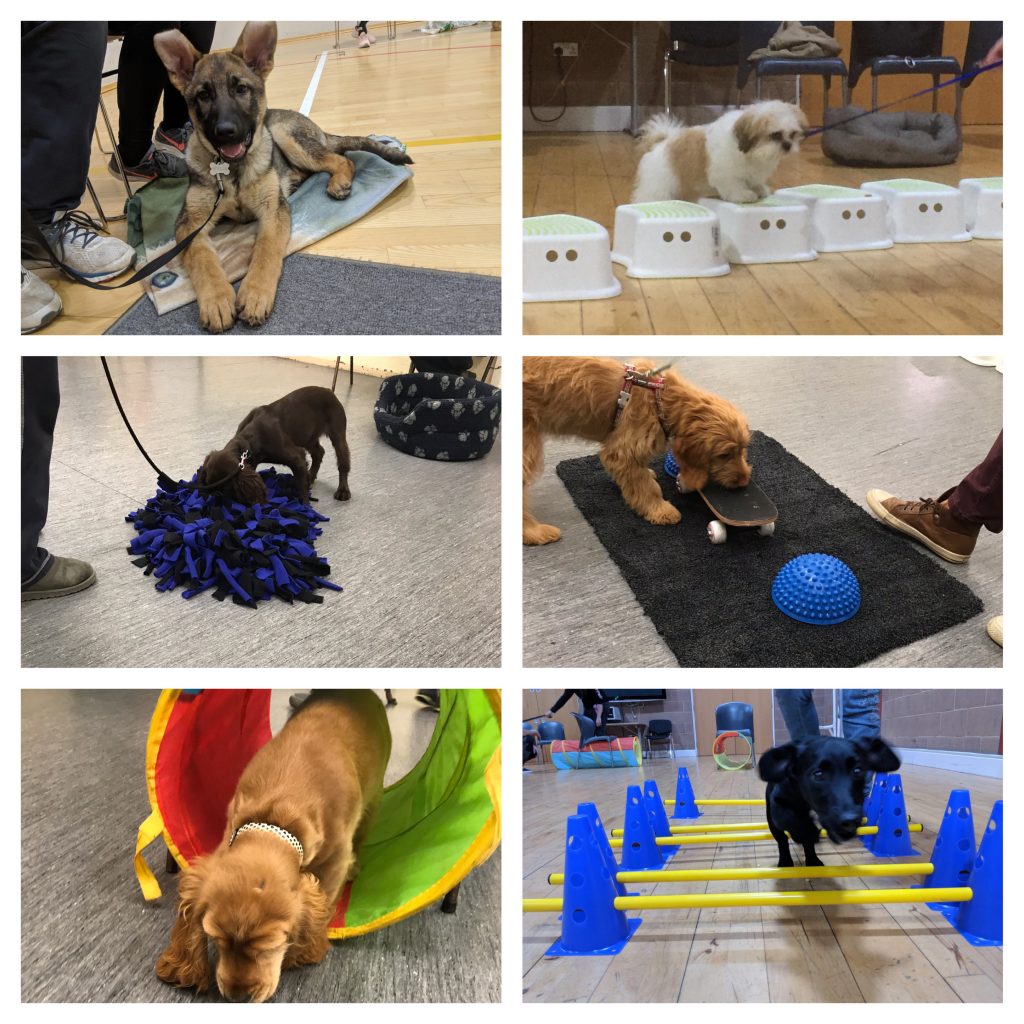 Remember Scruffy? I brought him along to our classes where he got to meet some new friends. At those particular classes we were teaching our puppies to go to bed, walk nicely on the lead as well as to come when called. We decided to put what we had learned into practice on our latest outing to the park and recent home visit!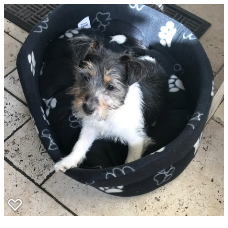 Scruffy going to bed – At home we practised going to bed when asked. We also moved his bed to various locations around the house & Scruffy was happy to go to his bed each time he was asked.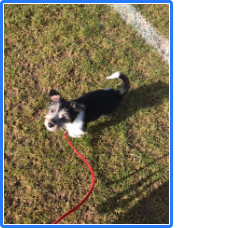 Scruffy at the park – Here we practised walking nicely on the lead. We want that nice bend in the lead so our walk can be an enjoyable experience without pulling.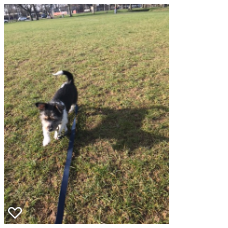 Practising our recall – Here we are using a long line to begin with. This gives us added distance to build on our recall with the security that puppy is still on a lead.
There is no better time than now to enroll your puppy into a class. It's so beneficial not just for puppy but for you as well. For more information on puppy classes click here.
We look forward to seeing you there!
Rachelle – My Dogs Best Friend
Please follow and like us: